Auto Injury Care at Chatham Chiropractic
Auto injuries can be life-changing events. Even if you're not paralyzed or missing a limb, you may still have serious musculoskeletal and neurological issues stemming from the impact force conveyed to your body. Don't let debilitating aches, pains, and stiffness ruin your chance for a happy, healthy life. Come to Chatham Chiropractic near Springfield IL, where we can perform a variety of conservative treatments to bring your body back into functional shape.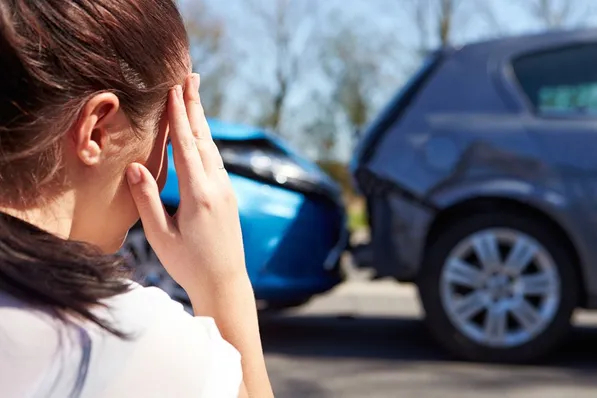 Auto Injuries Than Can Run You Off the Road
When you think of an auto injury, you may envision high-speed accidents that practically vaporize the vehicle. But the truth is that many auto injuries occur at very low speeds. Even a small "bump" can transfer plenty of force to your car, which in turn transfers it to your body. These jolts can throw your musculoskeletal system out of alignment and damage your soft tissues. Examples of common auto accident injuries and symptoms include:
Low back pain - The lumbar vertebrae and discs of your low back can be pushed out of position in an impact, causing severe stiffness and pain.
Sciatica - A herniated lumbar disc caused by an auto accident may pinch the sciatic nerve's roots, causing leg pain and other leg symptoms.
Thoracic injuries - As you twist beneath your three-point safety belt, you may suffer from thoracic spinal misalignment and strained muscles. Even your ribs can lose their normal alignment with the spine.
Whiplash - An impact can throw head backward and forward so forcefully that your neck is flexed and extended beyond its normal capacity. This leaves you with dislocated cervical vertebrae, damaged neck muscles and connective tissues, and neurological symptoms ranging from headaches to pain or weakness in the upper extremities.
Non-Invasive Treatments From Our Springfield IL Chiropractor
Shock can cause symptoms to be delayed for quite some time following an auto accident, so play it safe by scheduling an evaluation from our Springfield IL chiropractor. We will check your whole musculoskeletal system for signs of injury, symptoms or no symptoms. We will then devise a personalized auto injury treatment plan using non-invasive methods such as:
Chiropractic adjustments to restore proper neck and back alignment, this relieving neurological symptom and permitting normal joint function
Massage therapy to ease painful muscle spasms, reduce inflammation, and accelerate your body's natural healing processes
Bring Your Body in for Repairs: Call Our Chiropractor Today!
Don't just get your car fixed in the aftermath of an auto accident -- get your body fixed, too. Call Chatham Chiropractic at (217) 483-1551 today to schedule an evaluation so we can figure out exactly what kind of care you need!