Plantar Fasciitis Treatment From Chatham Chiropractic
Plantar Fasciitis is a condition of the foot that requires proper treatment to stop symptoms from causing discomfort. Chatham Chiropractic in Chatham, IL provides Chiropractic Services that aid in minimizing pain and discomfort caused by this foot problem. Our Springfield chiropractor will assess the condition and offer treatment options that bring about positive results. Here is some information about plantar fasciitis to read over so you better understand this condition and the treatment options available.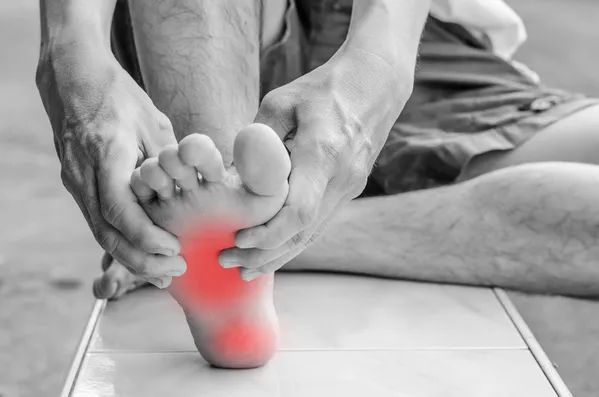 What Plantar Fasciitis Is
The fascia is a thick band of tissue located in the bottom of your foot. It reaches from the heel to the base of your toes. If this band becomes overstretched, small tears become present within its composition. Someone with this ailment is said to have plantar fasciitis. This will cause pain and discomfort in the affected area.
The Symptoms Of This Condition
If you are suffering from plantar fasciitis, you are likely to feel pain from the moment you step out of bed. This is usually when discomfort is the strongest, and it may dull a bit as you move around and go about your day.
Causes Of This Foot Problem
Plantar Fasciitis is an ailment that could afflict anyone. It is often caused by wearing ill-fitting shoes without arch support. Your age and weight could have an impact on whether you suffer from this condition. It is often experienced by those who are overweight or in their senior years. If you are requested to stand or walk for several hours a day, you are more prone to suffering from this condition.
How Chiropractic Services Can Help
Our chiropractor will conduct an assessment of your condition to determine if the pain you are experiencing can be remedied with traditional non-invasive measures in a comfortable setting. Bring along any documentation acquired by your physician or foot doctor to our practice for evaluation at the time of your appointment. Treatment may include spinal adjustments to help realign your body so your weight is distributed evenly. This could help to minimize the amount of pressure upon the bottoms of the feet so healing will happen a bit quicker. Temperature therapy, massage, and electric stimulation of the affected areas of the feet can also be beneficial in minimizing the symptoms of this condition.
Concerned That You May Have Plantar Fasciitis? Contact Us Today!
If you are suffering from Plantar Fasciitis, acquiring Chiropractic Services in Chatham, IL is an option to get relief. Contact Chatham Chiropractic to make an appointment with our Springfield chiropractor for an evaluation. Call us today to find relief for your foot troubles without the use of medication. We look forward to helping you minimize your discomfort and getting back to enjoying life without pain.